Last years runners-up, Killossery emerged victorious after a four-way jump-off at the Horseware Team Show Jumping Championship qualifier at Kernans Equestrian Centre last Sunday.
19 teams, representing 12 clubs, contested the qualifier where after the opening round where 11 teams returned with nothing to add. They included Ard Lu, Border Counties, Dundalk, Gap of the North, Killossery, Mullaghmore and two from Killeek and three from Castle Leslie.
After the second round this was reduced to four teams representing Ard Lu, Castle Leslie, Killeek and Killossery.
Ard Lu's Samantha Heaney was first to jump on LCC Caseys Cruise but returned with one pole on the floor in a time of 35.55. Killeek's Aoife Kelly could beat the time on Dunsoughlys Snap who also crossed the line in 36.04 with 4 penalties.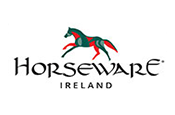 Killossery's Aoife Maguire opted for a steady clear round on Mane Attraction who duly delivered in a time of 40.34 leaving Castle Leslie with a new target to beat.
Last to Jump, Dawn Clerkin tried valiantly but with two fences down, it left the Monaghan club languishing in fourth place.
The Killossery team of Mary Harkness (Clarenbridge Beauty), Yvonne Lang (Sarco Pride), Lisa Kennedy (Dunsoughly Nelson) and Aoife Maguire (Mane Attraction) will contest the final at the Dublin Horse Show in August.
Newcomers, Ard Lu Riding Club, will have a second bite of the cherry at the wildcard qualifier at next months Riding Clubs Festival.
(Image: Equine Show & Action Photography)