Ard Lu Riding Club will make its first appearance in the final of the Horseware Team Show Jumping Championship after they won the North East qualifier in dramatic fashion last Sunday.
18 teams, representing 11 clubs, took part in the qualifier at Ravensdale Lodge outside Dundalk where Tom Holden provided a ten fence track with 12 jumping efforts.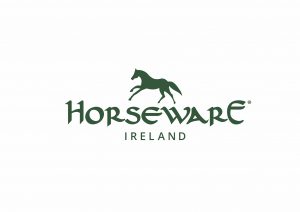 After the first round, there were four teams level zero penalties including teams from Ard Lu, Boyneside, Cheval and Castle Hill.
Border Counties was next best on 4 penalties along with another from Cheval and two from Drynam.
No team managed to complete the two rounds on a clean sheet which left Ard Lu, Border Counties and Boyneside tied on four penalties to force a three-way jump-off.
It was all to play for as Amy Smith was first to take on the reduced track and the Border Counties captain set the standard after Mallard Spark left all of the fences intact in a time of 35.16.
Next up was Fintan Sullivan with Tullyallen Lily, who also jumped clear but the Boyneside captain was over three seconds slower in a time of 38.20.
Hannah Rafferty, who despite having the pressure of being the last to ride, had a blistering round on Cor Ramler, jumping clear in 35.12 seconds to secure the win for the Armagh club with a slim 0.04 second winning margin.
https://www.facebook.com/ArdLuRidingClub/posts/820856458301404?__xts__[0]=68.ARBbMCeSnebPjHiiLYyNAYaNz_FSMvVHxYJuCsiidQNCs92dR2O0hmEtiS1fguR5qVWrMhG2Q1PyI9oJ2EW0J847W5qplPsOekGIYTge4CXmVwNdVE80o9AE9Vagxn113WnJ9No6Txfi7PR5bK4H1OUOrB_IAHuRqSArdd3V-NKrQ_C9C7OBN2YFuQRa4a8NboXzR0vFD5lzKW57UCKdLJ9xHD4OT3w9DON_R3XfPaoZofCAXP5XaDxfXsKIYAdQ1Dt5DhfdYRJVOIFoJIprE8-Q2ohU_bkVll8TszKOnTDXQc9uCBAOPcHZIoHbc_92WUdUdWSqDWpQaZiufg9ZCUI&__tn__=-R
The winning team of Niamh Morgan (Millbarr Phynix), Edel Reel (Murphy (TGCSL)), Kiara Malcolmson (Cortown Lassie) and Hannah Rafferty (Cor Ramler) will make their first appearance at the final since the club was formed in 2017.
The Border Counties team of Rosemary Bellew (Oos Rosie), Laura Murphy Finn (Setanta Express), Johnathan Bellew (Edenagor Kate) and Amy Smyth (Mallard Spark) will have a second chance at next months Riding Clubs Festival.
https://www.facebook.com/amy.smyth.79/posts/10219781095577115?__xts__[0]=68.ARBQmDjBts8Q1EyEbt7n208WZ2yIKshsNEGUhmmkrXQpq9_iRIxkGvgSdx6yyRBWa_l8N8DBCW86fSJIBm-8zxBzhcX0VXqc-IYUGbnT9hlacO9uAbGN8po7d1etvvSAjluv5EFGeGK4QGemaPEFnAUWsamJdgCfKflKipqOMPjEDnPnm1PJ5yh3hOoPvLG_vkxSyKeuq-ptfYugaOBMUtgLHcEnYeLWhUARZoS2odW-Cktq5cs4MQl7IkIOTDJmqSBtdjGM5P-PdyUs_QipiOiE4Wo0t1a7wp0IE0S1mCdg9xekJiGOZGtRtvpn3_wru3AV9byPGy7ycAAW1KPL0r433OSQcPBFrjgqj3Ct3-0QSH18A5CN8jPC2YyF6KbDt1769IRuaXVaxuAbOozFzF5VHy9gjro1qtYuuBvjQE_olRKnnRc&__tn__=H-R