Killossery Riding Club will make its fifth appearance in a row at the Horseware Team Show Jumping Championship Final at the Dublin Horse Show in August after the Dublin based club won the AIRC North East qualifier after a two-way jump-off.
17 teams representing 10 clubs took sought qualification for the final at Kernan's Equestrian Centre last Sunday where 5 teams were level on zero after the opening round. They included teams from Ard Lu, Ashbrook, Killossery and two from Castle Leslie.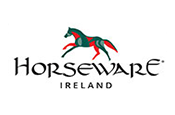 Teams jumped in reverse order of merit in the second round where after the third line riders had finished, Castle Leslie was firmly in pole position on a zero tally. A pressure round from Aoife Maguire, however, forced a two-way jump-off for the spoils after the Killossery captain jumped a foot perfect round on Mane Attraction.
Maguire had to do it all over again on her 15-year-old bay ISH mare as she was first to take on the shortened track. The Killossery captain produced another clear round in a time of 46.18 with all fences intact.
https://www.facebook.com/aircnortheast/photos/a.1607595866139048.1073741829.1409456049286365/2181634925401803/?type=3&theater
This left Catherine Mc Carron with a difficult task but the Castle Leslie captain gave it her all and crossed the beam on 41.54 but with two fences on the floor from Allanahs Sioga, it left the Monaghan based club in second place.
The Killossery team of Patricia Foley (Killeagh of Ballyglass), Yvonne Layng (Sarco Pride), Lisa Kennedy (Dunsoughly Nelson) and Aoife Maguire (Mane Attraction) will contest the final for the fifth year in a row.
The runners up from Castle Leslie – Enda McKenna (Smoke Eye Joe), Meredith Jackson (Miss Arkansas), Gabrielle Jackson (Rockrimmon Buddy) and Catherine Mc Carron (Allanahs Sioga) – will go forward to next months wildcard qualifier at the Riding Clubs Festival.
https://www.facebook.com/killosseryridingclub/photos/a.749966448546127.1073741828.749290238613748/779507398925365/?type=3&theater
https://www.facebook.com/castleleslieridingclub/videos/1839677329385756/