Corrib Riding Club make a return visit to the Dublin Horse Show in August after the Galway based club won the Horseware Team Show Jumping Championship Qualifier after a three-way jump-off last Sunday.
Richards Kerins set the challenge over a testing track of 13 jumping efforts at Tubberbride Stables where 20 teams representing 10 clubs sought a place at the final from the West region.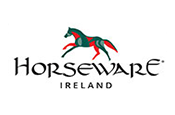 After the opening round, eight teams were tied for the lead on a clean sheet including Benbulben, Castle Carraig, Donegal Gaeltacht, Springmount, Stracomer and three teams from Corrib.
This, however, was reduced to just three teams after the second round with Springmount facing two teams from Corrib in the jump-off.
It was an all-lady final as Aisling McGrath was first to take on the reduced track and put in a faultless performance on Ti Amo Darcy for Corrib crossing the line in a time of 33.89.
Nicola Burke was next to jump and produced a super clear round on Ashwell Clover but could not match the pace of McGrath to finish on 34.54 to leave the Springmount club in second place for the time being.
Last to jump, Aisling Donoghue put in a great effort on Walmore Sport but her time of 33.97 left the Corrib captain just short of the target of 33.89 but was good enough for second place overall as Springmount dropped to third.
https://www.facebook.com/corribridingclub/photos/a.514442342059786.1073741829.507088202795200/721358221368196/?type=3&theater
The Corrib quartet of Aoibhe O'Boyle (Sherrie), Moira Gleeson (Mo's Maggie), Roddy Kelly (Ryhnn Angel) and Aisling McGrath (Ti Amo Darcy) will contest the final at the Dublin Horse Show.
Victoria Molloy (Bouncer), Mary Claire Rogers (Fun Size), Paul Tarpey (She Lux Quality) and Aisling Donoghue (Walmore Sport) had to settle for second place after they finished just 0.08 seconds off the pace.
Under the rules of the championship, however, only one team per club qualifies for either the final or wildcard qualifier which meant third placed Springmount will go forward to the wildcard qualifier next month.
https://www.facebook.com/aircwestregion/posts/856102897909644