The Associations 'Pathway for the Resumption of AIRC Activities' is now available to download from our website.  
This document provides a framework in which we must operate in order to comply with the new measures that we must introduce for the safe return of our sport.
[wpdm_package id='76672′]
The return of our activities will take place over a phased basis involving 4 steps, which are due to begin on June 8th in line with the Government's Roadmap for Reopening Society and Business.  This approach will allow us all time to assess how we can operate under these new protocols to ensure we create a safe environment for our members, volunteers, and officials.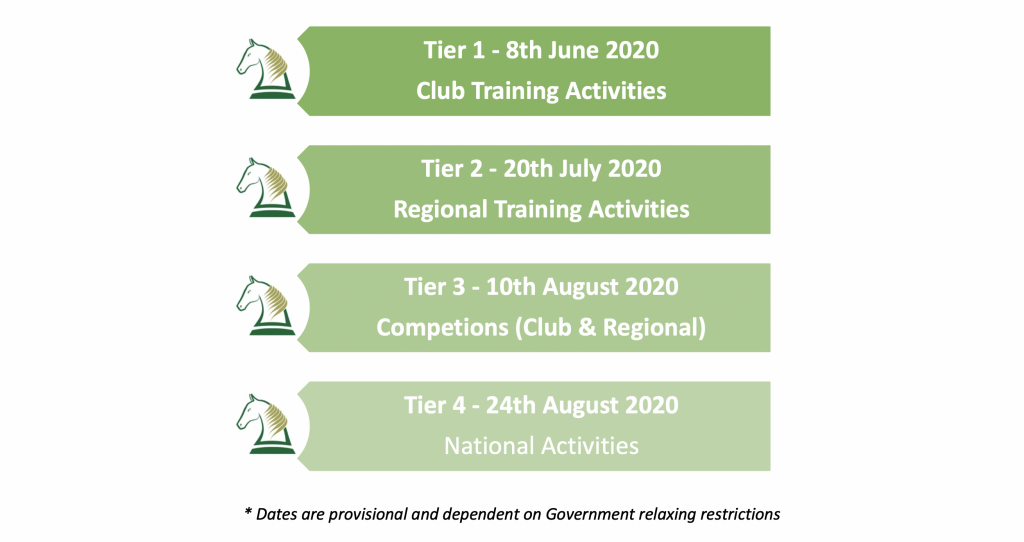 Activities, however, will resume sooner if the Government lifts the travel restrictions ahead of its published plan.

These measures and protocols are under constant review and updated as advice from the government, health authorities and governing bodies evolve in line with the gradual lifting of restrictions.
We've created an information hub on our website too where you will find all the latest information, important links, and resources regarding Covid-19 to keep you up-to-date.