Mo Chara Riding Club qualified for the Horseware Team Show Jumping Championship final in August for the fourth time in the clubs history after they won a two-way jump-off at the AIRC Riding Clubs Festival last Saturday.
Six of the eight regional qualifier runners-up lined out in the TRI Equestrian sponsored main show jumping arena after Kerry and Three Counties clubs withdrew from the competition. 
Benbulben was out in front after the opening round on 4 penalties after Seamus Casey's course took its toll at Mullingar Equestrian.  The Sligo based club was followed by Coolbell and Mo Chara on 8 while Ballyteague and Border Counties followed on 12.  Killegar trailed on 73 penalties after one of their three-member team was eliminated.
The Wicklow based Killegar club had too much ground to make up and racked up a further 23 penalties in the second round to finish on 101 in sixth place.  Coolbell dropped down the leaderboard after the Dungarvan based club added 36 penalties to finish on a tally of 44 in fifth place after two of their riders were eliminated at the fourth fence in the second round.
Ballyteague took fourth place after they added a further 8 penalties to finish on a total of 20 while Border Counties improved on their performance to finish on their opening round tally of 12 in third.
Mo Chara also had nothing to add to their first-round score after Suzann Mc Loughlin (Tara Emerald), Brian Dunne (Quarrycrest River Dancer) and Vivienne Murtagh (Longfield Aphrodite) produced clear rounds which meant their captain Liam Keogh (Queen Ruby) did not have to jump in the second round.
Benbulben, however, added four penalties in their second round to force a two-way jump-off after they tied with Mo Chara on 8 penalties.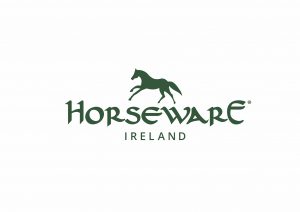 Deirdre Dolan, was first to take on the reduced track, but retired on Bonnie Miss Sarco who was unfortunately not having a good day.  Mo Chara's Liam Keogh showed his experience when he guided his 16-year-old chestnut mare, Queen Ruby, around the shortened course with all fences standing in a time of 35.10.
Club chair Shelia Dunne said afterwards, "it was great to get a second chance to qualify for the final at the RDS.  The standard was very high while the course was tough.  It's a great achievement for our small but mighty club."
Mo Chara will make its fourth appearance in the final at the Dublin Horse Show in August where they will face opposition from Ard Lu, Carne, Earls Well, Greenhills, Hollybrook, Mosstown, Rock of Cashel and Springmount. 
The Kildare based club will be hoping to improve on their previous best outing in 2016 when they finished runners-up behind Highland Lodge.