Mill Road Riding Club scored an emphatic victory at the Horseware Team Show Jumping Championship qualifier last Sunday when the Tipperary based club filled the top three places.
Roscrea Equestrian Centre in Tipperary was the venue for the west midlands decider where 16 teams, representing 9 clubs, took on Tony Ennis's challenging track in a bid to qualify for the championship final at the Dublin Horse Show in August.
After the first round, five teams representing three clubs were on a zero-score including Clonlara, Devils Bit, and three teams from Mill Road. Unicorn followed on 2 penalties with three teams from Clonshire further back on 4 penalties.
In the second round, however, fortunes changed as it all came down to the last rider into the arena from Mill Road. Raphael Walsh had to deliver a clear round on Let's Party to ensure the Thurles based club secured the title as they were the only team left with a chance of finishing the day on a zero score.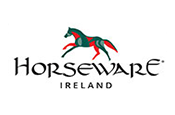 The Kilkenny resident duly delivered on her 14-year-old bay ISH mare to book her teams place in the final at the Dublin Horse Show in August.
Ber Bourke (Thomastown Dolly) and Deirdre Sheedy (Featherbed Lass) jumped the other clear rounds for the winning side while Sarah Neville (Johnny J Oxx), who provided the discard in the second round, had jumped a clear round earlier in the day.
The remaining Mill Road teams, in contention, filled second and third place after both tied on 4 penalties each. However, under the rules of the championship, fourth place Clonshire, will go forward to contest the wildcard qualifier at next month's Riding Clubs Festival.
(Image: ER O'Brolchain)