AIRC
---
Membership Photograph Requirements (D66/17)
As part of the registration process to either renew or join an affiliated club of the Association, you will need to provide your club secretary with either:
A digital COLOUR image (taken at home by someone not yourself!)
The image should be at least 300dpi and measure no smaller than 35mm wide by 45mm tall (the dimensions of a passport photo)
Only jpeg format images in colour will be accepted
Please save your images in the following format:

New Members – firstname_lastname_club (i.e. joe_bloggs_anvil)
Previous Members – Save using the person's Membership Number

Please email your digital image to your club secretary, who will forward this to our office when submitting your application.
Please Note:
You cannot take a 'selfie' or use a webcam
You can take a photo with a digital camera or smartphone, but the zooming function on the smartphone should not be used. 
No filters are permitted.
The photo must capture your image from head to mid-torso (your photo will be cropped to the correct size for a passport photo during the application process)
A COLOUR passport quality photo
Please write the following on the back of the photo:

i.New Members – full name and club
ii.Previous Members – A.I.R.C. Membership Number
Please adhere to the following guidelines regarding pose and visuals for acceptable photos/images:
You need to stand in front of a completely plain, light grey, white or cream background
No objects such as door panels or plants should be visible in your passport photo
Your photo must be in focus, lighting and colour should be balanced, not too dark or too light. See below!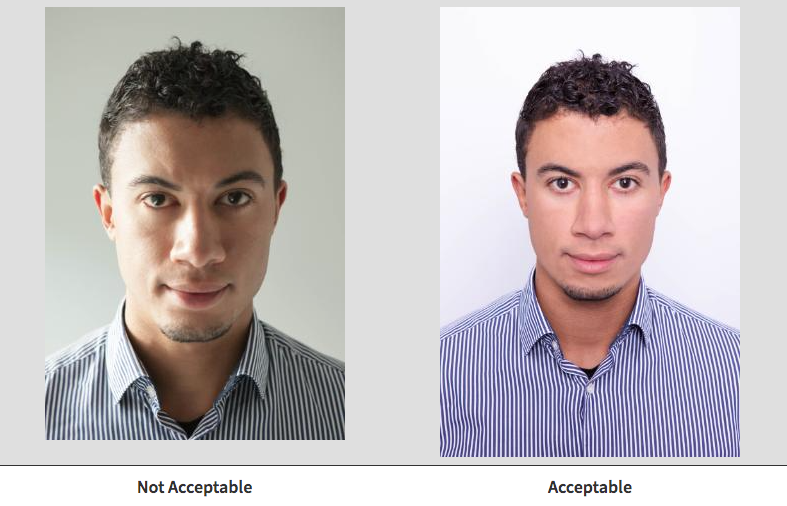 There must not be any shadows on your face or behind your head
Ensure your facial features are clearly visible, hair should not cover any part of the eyes
Glasses can be worn in your photo, provided the frame is not covering any part of your eyes and there is
no glare on the lenses.
Make sure your expression is neutral, you are not smiling, and your mouth is closed
Do not tilt your head up/down or left/right. Look straight into the camera
Please ensure there is visible space between your head and shoulders and the edge of your photo.