Mosstown Riding Club will make its fourth appearance in the Horseware Team Show Jumping Championship final after they won the Midlands qualifier after a four-way jump-off last Sunday.
16 teams, representing 8 clubs, descended on Emerald Equestrian Centre in Enfield. Co. Kildare where Shane Brooks provided the challenge over 12 fence course with 14 jumping efforts.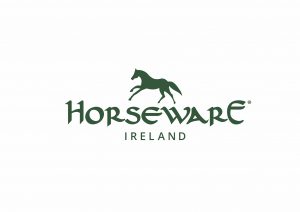 Clear rounds were aplenty in the opening round as eight teams were level on a clean sheet including Lakelands, Mo Chara, Mullingar, Ross House and two from Mosstown and Tara Hill.
As the competition progressed and the nerves set in, Mullingar and a team each from Mosstown and Tara Hill dropped out of contention. Kilrainy moved up into sixth place on a total of 8 penalties while Lakelands had to settle for fifth place overall after they picked up 4 in their second round.
This left Mo Chara, Mosstown, Ross House and Tara Hill in the chase for the top spot after all four teams ended their second rounds with nothing to add.
Zoe Duggan was drawn first to go over the reduced track but two poles on the floor from Get Your Sox Off left them in fourth place in a time of 39.01.
Liam Keogh was next in and set a new target to beat of 40.96 when the Mo Chara captain crossed the line with all fences intact onboard Queen Ruby. Edel Whyte, however, shaved 3.5 seconds off this on Abel Star to move Mosstown into the lead in a time of 37.26.
Laura Murphy was last to take on the challenge but an unfortunate knock at fence 8 from Ballycoolan Con left the Ross House team in third behind Mosstown and Mo Chara.
https://www.facebook.com/geissel.brian/videos/2441087912792539/
The Mosstown team of Claire Mulleady (Mosstowns General), Patricia Newman (Joltin Joe Dimaggio), Alice Whyte (Ardagh Epic) and Edel Whyte (Abel Star) will join Hollybrook and Earl's Well in the final at the Dublin Horse Show in August.
The Mo Chara team of Suzann Mc Loughlin (Tara Emerald), Brian Dunne (Quarrycrest River Dancer), Vivienne Murtagh (Longfield Aphrodite) and Liam Keogh (Queen Ruby) will contest the wildcard qualifier at the Riding Clubs Festival in June.
(Feature Image: Eileen Doran)
https://www.facebook.com/aircmidlandsregion/posts/1356189681187070?__xts__[0]=68.ARDh5z-E8TLMX19f2T3dX1Q9CuGKw4jAQir4edTuNM3LUAuEPCFzgqxCVg45hH7q36BEdJX_vqJMgzQ41x88bXDur1PKl5VfuEH93qPTqioHPje8aLhiKciiKzTX7ces5gNsy1ppi-ZFTeK-5ldxQiyFeB3wRhCXoef5z7vcm8MmeAS0VZ8VIAOHj-k2Y_yLutklVNVTuliq0WgYyzmEg3y3uwrdhxg9PhHtf8FuY2Dz6wTuspP6wjIrJzyx16QZBrH3yH0gN0ruQ6PIQNu7TQzeWqYxJulyD0-pUlplc9sXutylknfk_yxoImbl0o_rqHXzjRoST5ObGtjv4T94ZmLm2g&__tn__=-R