Hollybrook Riding Club won the opening qualifier of the 2019 Horseware sponsored Team Show Jumping Championship at Boswell Equestrian in Wicklow last Saturday.
11 teams representing 8 clubs in the South Leinster area of the Association of Irish Riding Clubs contested the qualifier.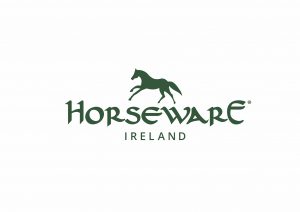 The weather was perfect for the opening qualifier of the 2019 series where David Byrne's course appeared relatively straightforward as the first 8 competitors all achieved clear jumping rounds for their teams apart from a few who incurred time penalties.
After the opening round, six teams were level on zero penalties including Brooke Lodge, Clonough, Enniskerry, Foxborough, Hollybrook and Killegar.
Greenvalley was next best on 4 penalties while Carrickmines and further teams from Clonough and Greenvalley team were on 6. Another Carrickmines team were trailing on 19 penalties.
The leading pack was whittled down to just two teams after the second round which took its toll on the competitors as Enniskerry, Foxborough, Brooke Lodge, and Clonough finished in third, fourth, fifth and sixth respectively on 4 penalties after time separated the teams.
Hollybrook and Killegar, however, were level pegging after the second round on a clean sheet which forced a two-way jump-off to decide who would go forward to the championship final at the Dublin Horse Show in August.
Sarah McMickan was first to tackle the jump-off course on You Two and despite the pressure, the Hollybrook captain produced a super clear round in 34.97 seconds by cutting every possible corner she could.
https://www.facebook.com/hollybrookridingclub/videos/2110308595684203/?__xts__[0]=68.ARBM6THRhVTmKzfJYtomPw0-WXsl1vx-DwR-1QQr1irpXBV25_0hm0t6xV7xZ2VNf0zXI3amroZ0FIe4LI5glkdmDDa3PgpdMJyLGVSCphp-BycKSq2wqkEJL0GsmecSOnbubDCZ6-A_hzZRTERY3RfkXfGnev5wtA2PQPJLW1Q1LHYgdUDTd90RrHor8OE4sk6r0hFcfowRcjyjdpSXujdi4UO4AsjD7fsMHYmfj_saIhMY-rP2SuxrB_m4MeUwOWmTbfXw_etl69ay8YPnFrQOQWcxLuXtZ37sHhzQt4LOhTdcvgfANgK9ktBcB8YCb__SGPYryA6HCSj4czk7Vf56WshR_p5itgBEow&__tn__=-R
It was then up to Killegar's Andrew Thornton who set off at a rapid pace on Aphrodite Orca Phoenix but with two poles on the floor, in a time of 39.23, the Hollybrook team of Lizzy Lillington Lester (Ballygriffin Leddy), Laura Hanrahan (Ballustree Oki Doki), Rachel Lippiatt (Ringfort Tinkarula) and Sarah Mc Mickan (You Two) were declared the winners.
It will be the Wicklow clubs fifth appearance in the final at the Dublin Horse Show since 2000 while the Killegar team of Eleanor Turner (Able Blue), Georgia Stevenson (Rokers Afrael), Austin Halpin (Freddies Little Star) and Andrew Thornton (Aphrodite Orca Phoenix), who were taking part in the qualifier for the first time in 10 years, will have a second chance to qualify for the final in next months wild card qualifier at next months Riding Clubs Festival.
https://www.facebook.com/killegarridingclub/posts/1246083682211221?__xts__[0]=68.ARB6cgY_T5BhyfE99AV8PRZCIiqa9JsYwWCEVDz2d_awi4Ff_HaIFUwJJ7vAqRxQ1cOWYsYinVff6WaDErM32-UXSbFQERE-vJrmC-cbGStsBtJ6asnJHmljgiiWTIQ0gCDh60_13aaymVsVeV6j1_KuDkgUNAFmuCMh59R_1C8A-dF-1bOzykPU01fU2YhVZUX9R1lguU9TBLqWy1UrgJULRLh15qQ0eK6H1233Tbw3_7IzV2YabLFW7OaOjZKnJ9axJbxeZgmo5vibGcD0AWsLhRXOUmKP-ukAE22npJ4Bcq0mtn8JtnrLwJSmQPqVnKp-qDKBhGptI2VS05kyVDfLcw&__tn__=-R
(Main Image: Mary Cairns)