Abbeylands Riding Club became the third Kildare-based club to win the Team Eventing title at the Equipeople sponsored AIRC National Eventing Championships at Killossery Lodge in Dublin last Sunday.
It was the slimmest of victories for the club after they finished on a team total of 98.7 penalties, less than one penalty ahead of Border Counties in second place on 99.4, who previously won the title on four occasions, the most recent in 2019.
The Benbulben club had been leading after the dressage and show jumping phases where 2.4 penalties separated the top three teams but it was Abbeylands who went on to lift the title after all four riders completed the cross-country with nothing further to add.
Eamonn Moore provided the best score on his 8-year-old bay ISH, Briarhill Contender, who finished the day on his dressage score of 31.5 penalties.
Susan Cahill was next best, just 0.4 penalties adrift of Moore, on 31.9 penalties after her 10-year-old bay mare, Bella Dona Diamond, also had nothing to add after the jumping phases to finish on 31.9.
Elizabeth Power provided the teams other counting score on Kilshanny Robert, a 10-year-old grey Connemara. The Sallins resident, who finished in fifth place individually, had a coloured pole on the floor in the show jumping phase to finish on 35.3. Chloe Kirwan completed the quartet for the winning side on her 6-year-old grey ISH mare, Carrigfadda Silver Lady, on a tally of 44.5 after picking up 16 penalties in the show jumping phase.
Catherine Hayden who is chair of Abbeylands said, "The club is thrilled with the team's result particularly with the scores being so close."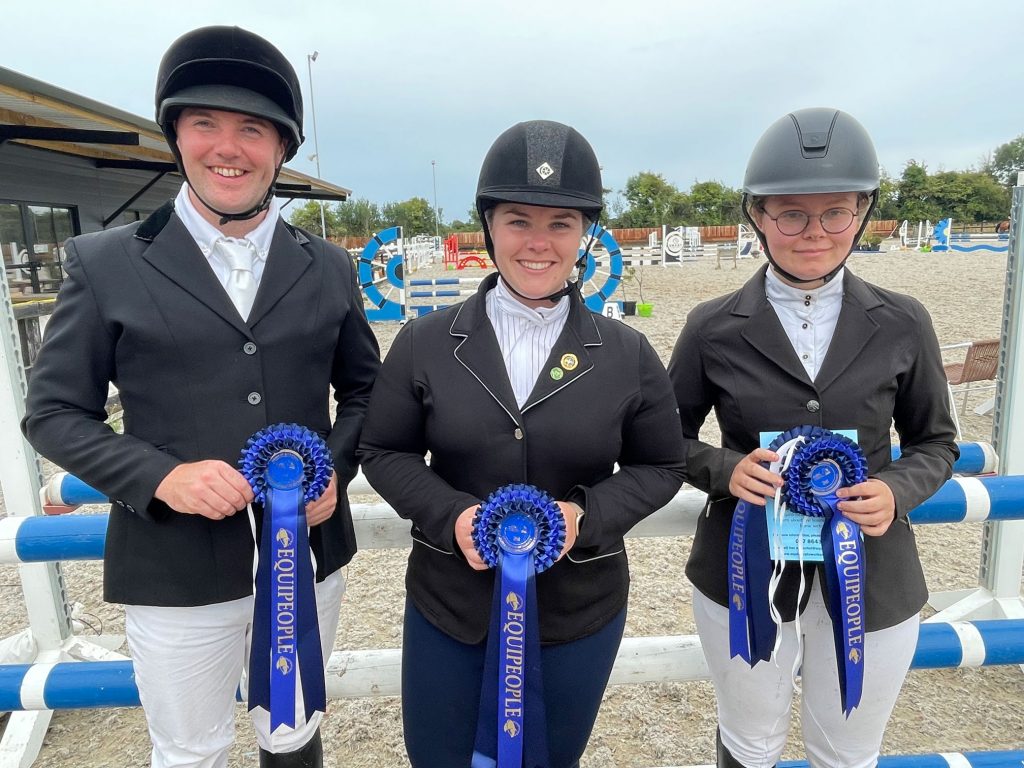 Colleen Moffett was the top performer for the runners-up from Border Counties after the Poundhill resident had nothing to add to her 12-year-old skewbald geldings, Paw Prince, dressage score of 31.3 penalties.
Roisin Ni Rioc, on her 17-year-old ISH bay gelding, Colin Clover, and Rosemary Bellew, on her 6-year-old brown thoroughbred Belle Saru (IRE), provided the other counting scores of 33.0 and 35.1 respectively after both riders had nothing to add after the jumping phases. Dean O'Neill completed the team on Snowflake but provided the discard after they encountered problems across the country.
The three-person Benbulben team of Amy Anderson (Casadh Na Taoide), Susie Carr (Sir Robert Cobbington) and Therese Anderson (Killian Boy) took the remaining podium place on 121.9 in third place after they dropped down the field after the cross-country phase.