All proceeds from this years charity dog show at the Riding Clubs Festival will go towards the Irish Blue Cross.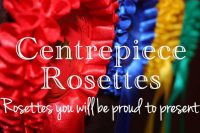 It takes place at 12:30pm on Sunday 10th June 2018 at Mullingar Equestrian Centre during the Riding Clubs Festival.
There are six competitions and you can enter on the day at the Secretary's Office. Entries cost €3 per entry, per class.
The competitions include:
Terrier / any type
Working dog / any breed
Best family pet ­ small dog ­ any breed
Best family pet ­ Large dog ­ any breed
Puppy any breed under 1 year on show day
Dog that has not won first prize today
Championship supreme & reserve champion dog of the show (open to the winner of classes 1 to 6)

Rosettes (1st to 3rd), sponsored by Centrepiece Rosettes, with prizes sponsored by Feedwell Dog Food.
https://www.facebook.com/theirishbluecross/posts/1972552866090691