Highland Lodge Riding Club will return to the Dublin Horse Show in August for the third year running after they won the latest Horseware Team Show Jumping Championship qualifier last Sunday.
12 teams, representing 6 clubs, sought qualification from the South West region of the Association of Irish Riding Clubs at Hitchmoughs Riding School in Cork.
After a wet start, the clouds clearing to during the opening round where eight of the teams returned over Declan Cunningham's course with nothing to add. They included Highland Lodge, Knocknamana Country and two each from Earls Well, Kerry and North Cork.
After the second round, however, only three teams remained on a zero-tally forcing a three-way jump-off between the team captains from Earls Well, North Cork and Highland Lodge.
North Cork's Tonje Brenne entered first on Rococo Zephyr, and had a very quick round but unfortunately knocked the second from home to finish on 4 penalties in a time of 30.61.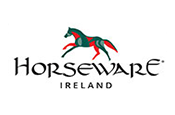 Next in, Fiona Fitton from the Earl's Well club left all of the fences intact on Ballinhassig Prince to set a target of 31.53 seconds for last to jump. Louise Horgan. The Highland Lodge captain set off at a blistering pace on Ringwood Sahara who crossed the line in a time of 30.42, and more importantly, with all fences standing to book the Monkstown based clubs place in the final.
Fellow teammates Ann Marie Cadogan (Sandy Amber), Tara O'Brien (Caillin Leathsli) and Sinead Vallely (Clonshire Zebo) provided double clear rounds for the winning team.
Earls Well will contest the wildcard qualifier at next months Riding Clubs Festival.