Carne Riding Club maintained its grip on the Intermediate Championship for the third year in a row after Emma Roche won the title on this occasion for the Wexford club at the Equipeople AIRC National Eventing Championships at Annaharvey Farm last Sunday.
35 riders contested the championship where the Rosslare Harbour resident landed the title on Slievegar Rebel. The Wexford rider was outside the top six after dressage on 29.8 but two-foot-perfect performances in the jumping phases saw the Carne member climb the leader board on her 15-year-old bay gelding into pole position with nothing to add.
Roisin Ni Rioc also capitalised on the misfortunes of others after the Border Counties rider also moved up the leader board into second place on 32.1 after adding 1.6 cross-country time penalties.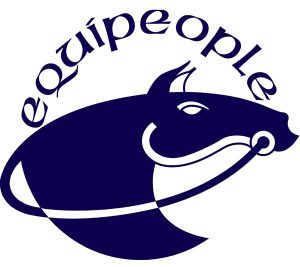 Roche, who previously finished in 6th place at the championships in 2013, said afterwards, "my horse was bred not too far from Annaharvey Farm in Geashill and Ann Lambert sourced him for me back in as five-year-old and helped me to get to his first eventing championships back here in Annaharvey in 2011."
"It came as a great surprise how well he did in his dressage test, he jumped clear in the show jumping while he flew around the cross-country cross. It was amazing to win in such a strong group of competitors. I'm already looking forward to next year," she added
Six of the 35 starters completed the day in the Equipeople Advanced Primary Championship where local rider Aisling Lockhart landed the spoils riding the 17-year-old bay mare, Annaharvey Royal Touch.
The Annaharvey riders winning dressage score of 23.9 gave her a narrow victory over Sue Moles on Captain James T Hook who also completed the day with nothing to add on 26.3 to claim the blue ribbon for the Mosstown club.
In the Equipeople Advanced Intermediate Championship where 19 riders started, Ciara Kelly recorded a win on Juan Amigo. The Castledermot rider, who won the Young Horse class in 2019 on Juan De Reves, added 4-time penalties across the country, this time, on her 7-year-old brown ISH mare, Juan Amigo to finish on 34.0.
It was a close contest as Cheval's Claire O'Dwyer (Knockmullen Lad) took the runners-up spot on 34.6 with Mosstown's Eilis McLoughlin (First Man Lara) in third place on 37.6.
Ciara Kelly said afterwards, "I'm absolutely delighted to have won having led from start to finish. This is particularly special as Juan Amigo (Poppy) is a home-produced 7-year-old mare. She only started eventing earlier this year but is showing huge potential to hopefully keep moving up the levels."
Brian Cassidy, who would be better known for his show jumping exploits, landed the Equipeople Open and Advanced Open title on the 8-year-old grey gelding, Pharos Hazy Cove, after the Killossery rider had just 2.4 cross-country time penalties to add to his dressage score for a winning total of 36.4.
This was enough to keep Karen MacGrath at bay after her 18-year-old bay gelding bay, Helluvaguy had a fence down in the show jumping to finish on 39.8 to claim the runners-up ribbon for Twinfort.
A solid performance from Rachel Gilheany saw the Drumcoura rider land the young horse division on Apollo 13. The 4-year-old bay gelding left a coloured pole on the floor and picked up 1.2 cross-country time penalties to finish on 40.2.
It was a narrow win though as Edel Whyte took the runners-up spot just 1.4 penalties adrift (41.6) on Sleehaun Ninja for Mosstown.
Gilheany said, "I got Apollo last year as a 3-year-old after he was destined for the factory. I broke him last summer, let him off and brought him back in this spring. He was quite a big empty horse but he's loosened up and muscled up from massage therapy. This was his second outing and I thought it would just be a good educational day for him with so many good young horses entered."
"He's a big rangy, galloping horse and that worked to our advantage for the optimum time. I couldn't believe it when I saw the final results! It was fantastic, he's such an honest fella and I'm delighted that he was able to show that on the day," she added.
Elsewhere in the Equipeople Primary Combined Training class, Maire Ni Dhiomsaigh led from start to finish to claim the honours for Carne after her 5-year-old dun mare, Ballycullane Sandy, had one pole down in the show jumping to finish on 35.9.
The runners-up spot went to Maureen Dillon Bowers on Doris Rebel, after the Annaharvey rider also picked up 4 penalties in the show jumping phase to finish on 36.5.