Greenhills will be hoping to win back the Horseware Team Show Jumping Championship title in August, which they last won in 2017, after they secured their spot in the final after a three-way jump-off last Sunday.
16 teams, presenting 11, clubs took part in the West Leinster qualifier at JAG Equestrian in Kildare where David Byrne set a very challenging 11 fence course with 13 jumping efforts.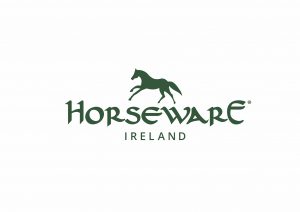 At the halfway stage three teams were out in front on a zero-score including Ballyteague, Greenhills and Winterdown. Killcarrick was next best on two penalties with Rathangan just behind on 4.
After the second round, all three teams remained in contention with nothing to add to force a three-way jump-off to decide the placings.
Peter Dillon was first to go for Ballyteague but returned with 4 penalties on Thistletown Nordic Clover in a time of 38.18.
Roland Dalton was next in but Mrs Maggie rolled the second from home to give the Greenhills captain 4 penalties but his time of 36.90 was quicker to move the team into the lead.
Last to jump, Denise Prendergast retired on Coldstream Arkonvella to leave the Winterdown team in third behind Greenhills and Ballyteague in first and second respectively.
https://www.facebook.com/aircwestleinster/posts/1160530417461982?__xts__[0]=68.ARAfUUKO-QZ5T5xvLcRS17fs34gjqkxGCIp-VUfofC7r_x9iIFXhcujwSSQSvrx4D_I_16j2j7auVLU0zkUJbRDtjEX80FKIyb5TrR56p7VtXF25KriHCscmhVokV_DkKctBFDP0l6r1EG0H7AZjMz_G4BcrmwUqKdqTZwFENvWvac20CV4rTsWLwiM6d65gKkDdIyFlCDBfom44RT-FTjRhtnbPNO2hZHMSVWc6EKcLbXy2N-nQN-RofASdFC5IdhBIngZjAbK5-bJL7wOWmohcLHZddwGuzyPC34jn7hP5JbUUpKUADbOrei1i_g2KQtLwBGIEf08Lzs2n_0HCVw&__tn__=-R
The Greenhills team of Jane Fallon (Bonnie), Olwyn Alexander (Santero), Grainne Alexander (Knockenpower Ginger) and Roland Dalton (Mrs Maggie) will contest the final at the Dublin Horse Show in August.
The second-placed Ballyteague team of Claire Lawlor (Chillout Abbey), Grace O' Reilly (Kilmeague Willow), Megan Delaney (Elphame) and Peter Dillon (Thistletown Nordic Clover) will have a second chance to qualify at the wild card qualifier at the Riding Clubs Festival.
(Feature Image: Sagittarian Photography)