Equipeople, the leading agricultural and equine work experience agency in Europe, has agreed to renew its sponsorship of the Association of Irish Riding Clubs National Eventing Championships for the second year in a row.
The championships are due to take place later this month on Sunday 28th August 2022 at Killossery Lodge Stud, Co. Dublin where there will be competitions for all levels from 80cms up to 110cms including a young horse division for 4 and 5-year-olds, a team championship and a combined training for RC 70 riders.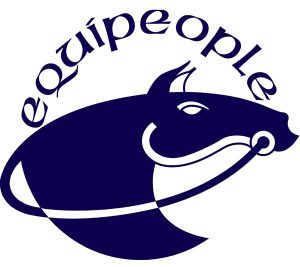 Equipeople is run by Caroline Lane and employs up to nine people on a full-time and part-time basis. They have a host base of about 400 families and welcome about 700 European students to Ireland each year. They also look after a number of study tours for American universities and European agricultural schools each year.
Caroline Lane, Managing Director of Equipeople said,
Once again Equipeople is delighted to be sponsoring the AIRC National Eventing Championships. It's a wonderful grassroots organisation that allows people to enjoy and have fun with everyday horses. You don't need to have an expensive superstar to take part and there is a place for everyone whether they are only starting out on their equestrian journey or whether they are competing at a high level.
"We are looking forward to again meeting competitors and their supporters at Killossery Stud on Sunday 28th August," she added
AIRC chairman, Tony Ennis said, "Equipeople are keen supporters of our organisation and we are delighted to have them on board again this year particularly given the difficulties organisers face week in, week out with rising costs. It's great to have Equipeople on board again and to see them as strong as ever."
Entries for the championships close at 12 noon on Thursday 18th August and for details go to https://airc.ie/nec2022/