Earl's Well Riding Club will make first and long over appearance in the final of the Horseware Team Show Jumping Championship at the Dublin Horse Show after they the South West qualifier on Sunday.
11 teams, representing six clubs lined out at Maryville Stables in Cork where after the opening round four teams were tied for the lead on a clean sheet. They included Earl's Well, North Cork and two teams from Highland Lodge.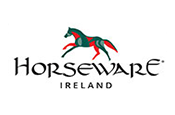 The leading pack was followed closely by another team from Earl's Well and two from Kerry on faults.
After the second round, however, just Earl's Well and Highland Lodge were tied on zero to force a two-way jump-off to decide secures a place at the final in August.
Maria Blomen was first to take on the reduced track and put in a faultless performance on Ringwood Sahara for Highland Lodge who crossed the beam in a time of 40.39 leaving it all down to Lauren Waugh.
https://www.facebook.com/permalink.php?story_fbid=1849868918378736&id=223743864324591
Waugh, however, upped the ante on Creevagh Fermiro and shaved 0.34 off the target with all fences intact to secure Earl's Well place at the final for the first time in the clubs history.
After 12 years of trying, the quartet of Nicola O Sullivan (Duke Of Windsor), Fiona Fitton (Little Lord Fauntleroy), Aimee Garrett (Dear Darlin) and Lauryn Waugh (Creevagh Diamond) will represent the Cork based club at the final.
The HighLand Lodge team of Niamh Mulcahy (Coronado Clover), Jane Walsh (Magneto Gold), Rachel Hennerty (Shanbo Sure Thing) and Maria Blomen (Ringwood Sahara) will have a second chance to qualify at the wildcard qualifier at next month's Riding Clubs Festival.