Carne Riding Club will make its third appearance in a row at the Horseware Team Show Jumping Championship final in August after it won the South East qualifier last Sunday.
18 teams, representing 12 clubs, took part in the decider at Barnadown Stud in Gorey, Co. Wexford where John Doyle provided an eleven-fence track with 13 jumping efforts.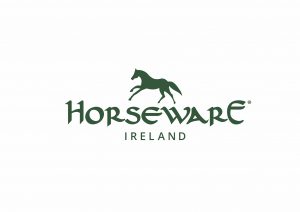 Doyle's course proved problematic for many as at the halfway stage, Carne Riding Club was nicely positioned, filling the top two positions. The team, captained by Christine Keymer on Dazzling Star, was out in front on a clean sheet while their other team, captained by Ann Lambert on Killinick Bouncer, were just off the pace as they picked up a time penalty.
Barrow Valley, Coolbell, Horetown, Thomastown and District, Tinahely, Warrington and another team from Carne were next on 4 penalties each.
The second round proved to be a game changer as many riders were unable to keep the poles in the cups.
Clear rounds from Breda Rowe (Kilminchy Rodrigo), Tina Mann (Supersonic Jack) and Christine Keymer (Dazzling Star) ensured the Carne won the qualifier outright to secure their clubs third straight appearance at the final in August at the Dublin Horse Show.
https://www.facebook.com/permalink.php?story_fbid=2718984708176697&id=108095275932333&__xts__[0]=68.ARA0WWUyMe_GQ-UQLGxN0XKYxHjSoyRqeooxnq_gxfzEF3kMqoGkP0pwu11FUHDMxcyinaHMUqNMQKRpYTXwQofD5TNK9oB79lbiPUeQyEC062Tj3JDD2_Poyl5CcSgeDe6FIep-Tq9Fh8h6-l-ikUCe6YzzeM2laOUy4CoUjsRbVGc7u07lCpUrxdda32KxpjME3GPSlSp58Tz_Qbqt0_2oaUAuFb2fpzoBC6w2QlDrgDjPG17fIrXdYxYdD5eeYgk24dUVzhr9xIIM3QvykZsvegTfpK0EXJEB6UTjCC4PGXm3t0tXmeywZe27FLl6oio2ma3ZfONASicPVLqICzKJFw&__tn__=-R
The West Waterford based Coolbell Riding Club claimed the runners ups slot after Genoveva Jennifer Moore (Galante Gaza), Helen Harty (Gloster Aphordite), Keelin Harty (Little Bighorn) and Denise Hanrahan (Comeragh Cruiser) had nothing to add to their 4 penalties from the opening round. They will have another change to qualify at next months Riding Clubs Festival.
Carne also took third place on 5 penalties ahead of Thomastown and District, Warrington and another Carne team in fourth, fifth and sixth respectively on 8 penalties.
(Feature Image: Louise O'Brien Photography)