It was fitting that in the year the Dublin Horse Show celebrated a century of lady riders, an all-female team from Mosstown Riding Club, won the Horseware AIRC Team Show Jumping Championship after
a two-way jump-off as the show drew to a close last Sunday.
Similar to last year, the team captain proved pivotal to the winning team as Edel Whyte had to produce a clear second round to force a jump-off which she delivered on Abel Star.  The Longford resident went on to seal the clubs first championship title in its 21-year history on her 8-year-old dun ISH gelding in the jump-off.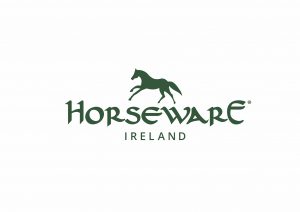 Team Chef d'Equipe Ann Bloomer said,
We are incredibly proud of these four ladies who have brought this coveted title back to Mosstown. They gave their hearts in the second round to pull
themselves back into contention.
"This is the clubs first win in the championship in its 21-year history," she added.
https://www.facebook.com/ridingclubs/posts/10157474225538210?__xts__[0]=68.ARBuFn2WcIbLuZ-U18zr6Xe2h14a_nnUrvEJXc5xUuyyDCpqH5aWQQNNFBk6Rjt3ZjnZ6zyjwgN1ZWQotVs-ML8ipNwBP6f3EadVSi2zAcA6PlJeI036KBcTiUlIZpxYM-Ji0yC8V9m6f0PUQwWUtMSLRu0EcxP1Hzcr4hcLV1BbR1t9oCYw3ZuJTCIbSCcMtjz2sAiWk7aIpedoMEae-k-toYVPGJdwTDcQXm4cnU_nw6EbbDKueHFJ45orYKOeDyZR_hhduGkYWASZfrEIKD77Aj43o-FWytM_Ybss9JFjU1CwE9ezmYdI4pQa0I_sbg58wGuaUsobo2ShQ3FNWqhomy2R7stBBhF08alk-xGNG5iFPVp9qIDYGjnE0HTraFMNtj7iBjsvLV6eUBoOaDKTesvWVI9KHZnoWg85vta1&__tn__=-R
Almost 130 teams sought qualification around the country earlier in the year with the top nine teams going forward to the final which took place in the Simmonscourt arena where only seven double clear rounds were recorded over Tom Holden's 11 fence track which included 13 jumping efforts.
Rock of Cashel Riding Club was out in front after the opening round after the Tipperary based club had the only clean sheet at the halfway stage.  They were followed closely by teams from Ard Lu, Mo Chara, Mosstown and Greenhills on 4 penalties while Carne was further back on 8. The Cork-based Earl's Well club was two penalties adrift on 10 while Hollybrook and Springmount were tying for eighth place on a total of 12 penalties each.
It was not to be Springmount's day as the Galway based club added a further 12 penalties In the second round to finish on a total of 24 penalties in ninth place.
One of the main talking points of the second round, however, was the performance of the Rock of Cashel riders who dropped right out of contention.  The Tipperary team looked unstoppable after registering the only clean sheet in the first round but they racked up 20 penalties to drop down the scoreboard to eight place overall.
The Earl's Well club improved slightly on their eight place last year to finish in seventh on a total of 18, after they added a further 8 penalties.
The Hollybrook team put in a resilient second-round performance to add just 4 penalties to their opening-round tally to finish on 16 penalties in sixth place while newcomers, Ard Lu Riding Club, ended up on 12 penalties in fifth place after the Armagh club added a further 8 penalties on their second outing.
Carne Riding Club had nothing to add to their opening tally of 8 penalties after a buoyant second-round performance.  This left the Wexford club level with Mo Chara but Carne missed out on a podium finish when Mo Chara was fastest of the two teams to take third for the Kildare club. 
The Greenhills team were in a strong position after their first three riders returned with clean sheets in their second-round while one of the last riders into the arena, Edel Whyte produced a necessary clear round under pressure to force a jump-off with the former champions.
The Greenhills captain Roland Dalton, who was a member of the 2017 winning team, was first to take on the reduced track on his 11-year-old bay ISH mare, Mrs Maggie. Dalton, however, crossed the line with two fences on the floor in a time of 33.40.
Whyte changed her strategy and opted for a steady clear round which Abel Star looked all set to deliver but her 8-year-old dun gelding, Abel Star, knocked the second last from home but the Longford resident held it together over the last to finish in a time of 41.84 and win the title for the first time in Mosstown's history. 
Whyte said afterwards, "the reality hit as I entered the arena for my second round but we settled into it after the first fence and when we crossed the line, there was a moment of relief after we made it through to the jump-off."
"I was preparing for a fast round, but as I realised that I had two fences in hand, a little indecision crept in but I think I tried for both a steady round and a fast round and looking back now, I think I did a bit of both, which caused me to knock the second last fence. The unbelievable feeling of joy and excitement remains in my stomach today," she added.
https://www.facebook.com/dublinhorseshow/posts/10156166633561433?__xts__[0]=68.ARDi-ruEsPw1IgWwgkPb-ekR2rCLxORyrIeIZHQjn5L3GnhhKAGixLwo6I7MAeFcOx-bzB4cdzDtt0jH1hn-uZnh-TOtyWZcyYzwjGdtTMfAqXxMg0wvedUMj9-1KSqvSuwLSGA6IycQFjvEXQPsfZOOAuJ8qFh0rcE07BvGLEW-s0amwa6vBERlzkENWk6JProx1c_wrt1_P_Jg1DKDrRVq-EHAUtDedjg2__Fr4-hOdR7phAuafalCAZJgB-liJ_lvhg-hZWLoLnP-7E2Tm1_9D-es6mXiXTpXIHhNbuJX6q1GXzu0UKm9Nhd2oFGldPsBvBt-eks_kXOmcw&__tn__=-R
Whyte, who produced a double clear round for the team, was joined by her teammate and cousin, Alice Whyte (Ardagh Epic) who also registered one of the seven double clears in the competition.
Patricia Newman (Joltin Joe Dimaggio) also delivered a clear round for the team with Claire Mulleady making up the winning quartet on Mosstowns General.
Three of the 2017 winning team were part of the Greenhills which claimed the runners-up spot on this occasion including Olwyn Alexander (Santero), Grainne Alexander (Knockenpower Ginger) and Roland Dalton (Mrs Maggie) with Jane Fallon (Bonnie) completing the line-up for the Kildare team.
Meanwhile, Hollybrook Riding Club won the best turned out award.
[wpdm_package id='75699′]